Who Are You?
Your opening sentence is probably your most important and should state clearly who you are. Unless your bio is for a belly dance event you should always include the words "Belly Dancer" (unless that is not how you identify – then perhaps you are a "dancer").
"Erica Blackwood is a belly dancer….."
"I am a belly dancer from Paris…."
If you are attending a belly dance event, where you can expect most of the people you meet to know the finer points of belly dance, you should expand on the type of belly dancer you are:
"I am an American Tribal Style belly dancer…."
"Bree Grey performs Egyptian style belly dance…"
"I am a belly dancer who fuses modern jazz with traditional Turkish folk dances…."
"I am a gothic belly dancer inspired by the vampire movies of the 1980s…."
However, for non-belly dance events (like your towns charity variety night), long, complex explanations of your belly dance style may just be confusing. Our goth dancer may be better to simply inform the public in a lighter way:
"I am a belly dancer who enjoys the dark and dramatic."
You should be aware that there is an ongoing discussion in the belly dance world about who is, and who isn't a belly dancer. I am not going to go into that discussion in this workshop, but it is worth considering how your performance is perceived by the general public. If your presentation has moved far beyond the umbrella of belly dance, perhaps you should consider adjusting your labels to better reflect what you do:
"Annie Browne is a trained belly dancer who now uses her dance skills to represent an emotional expression of the pain and destruction of war…"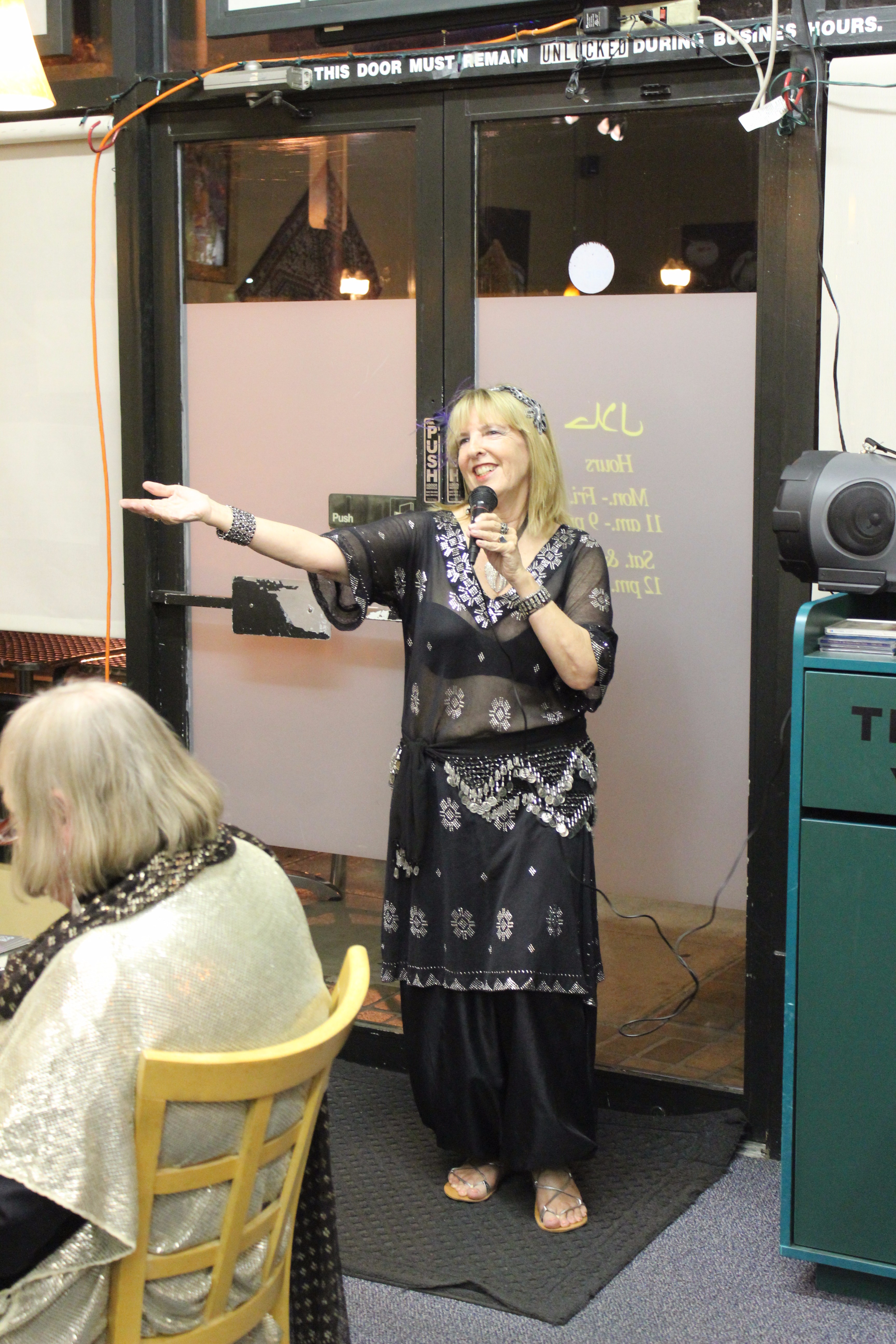 Introducing the star of the show...