What is your dream?
If dance is your passion, then what is your dream?
I mean the "big dream." The one that would happen if you allowed yourself to succeed.
Would you hold well-attended dance classes as a side business allowing you to earn extra income?
Would you launch your dance career into a National or International spotlight?
Would you create a new dance format?
Would you launch an online studio?
You have doubts. I know, because I have experienced them too.
You don't know how to differentiate yourself from the hundreds of other instructors who are offering similar classes.
You know you are a good teacher and have things to offer the larger belly dance community, but you don't know how to break into the national teaching circuit.
You enjoy offering weekly classes but after expenses, are not making enough to pay yourself.
You don't have any financial resources to market yourself and aren't sure how to get the word out on a limited budget.
I can help you build your dance dream in 3 months. I have done it, repeatedly.
I went from an unknown dance instructor in North Carolina to accomplish each of these goals in just 3 months:
Increasing my weekly dance teaching business from 1 class a week to 15 per week.

Publishing a well-known book, I Belly Dance Because: The Transformative Power of Dance. I funded that book through a Kickstarter that raised harnessed the commitment of 74 backers to raise $3,513 to pay for the book to be published. I went on a National book signing tour to San Francisco, Des Moines, Rochester, and Raleigh where hosts created book signings, readings and stage performances celebrating the book and it's contributors.

Creating an FCBD Style movement dialect, ATS with Veil, and then teaching that style Internationally.

Producing a DVD, ATS with Props, bringing together Beth Fish of Tamarind and Dawn Ruckert of Dayanisma. We raised $6,490 with the help of 104 backers from around the world.  

Opening a successful international dance studio in Rochester, MN.

Consulting with Caroleena Nericcio, founder of FatChanceBellyDance, where I helped create the Sister Studio Continuing Education program and the Advanced Teacher Training program.

Launching ATS Magazine

Creating an annual international conference, ATS Homecoming, now called Reunion. 

Assuming ownership of the Belly Dance Business Academy from it's founder Julie Eason and re-launching it. (Over 4 years I have grown the business from 30 students to 2,500 students from around the world. We have published approximately 200 online classes, offer monthly new live classes and host important community convenings and panels to explore emerging issues in our dance community.)
In this Coaching Circle, YOU will identify your UNIQUE Super Power and translate that into an income-generating business based on a solid business plan with achievable goals to help you reach and cultivate your target markets.
In this Coaching Circle, you will access:
-2 individual coaching sessions-
30 min sessions scheduled pre and post Coaching Circle (if you take advantage of the free 30 min introductory coaching session, it counts as your pre-session).
-3 group coaching sessions- 90 min each).
-Weekly assignments and access to feedback via a Facebook group. Expect to spend 4-6 hours per month working independently.
Want to learn more and find out if this is right for you? Schedule a free 30 min consult with Terri to learn about this program and discuss your goals.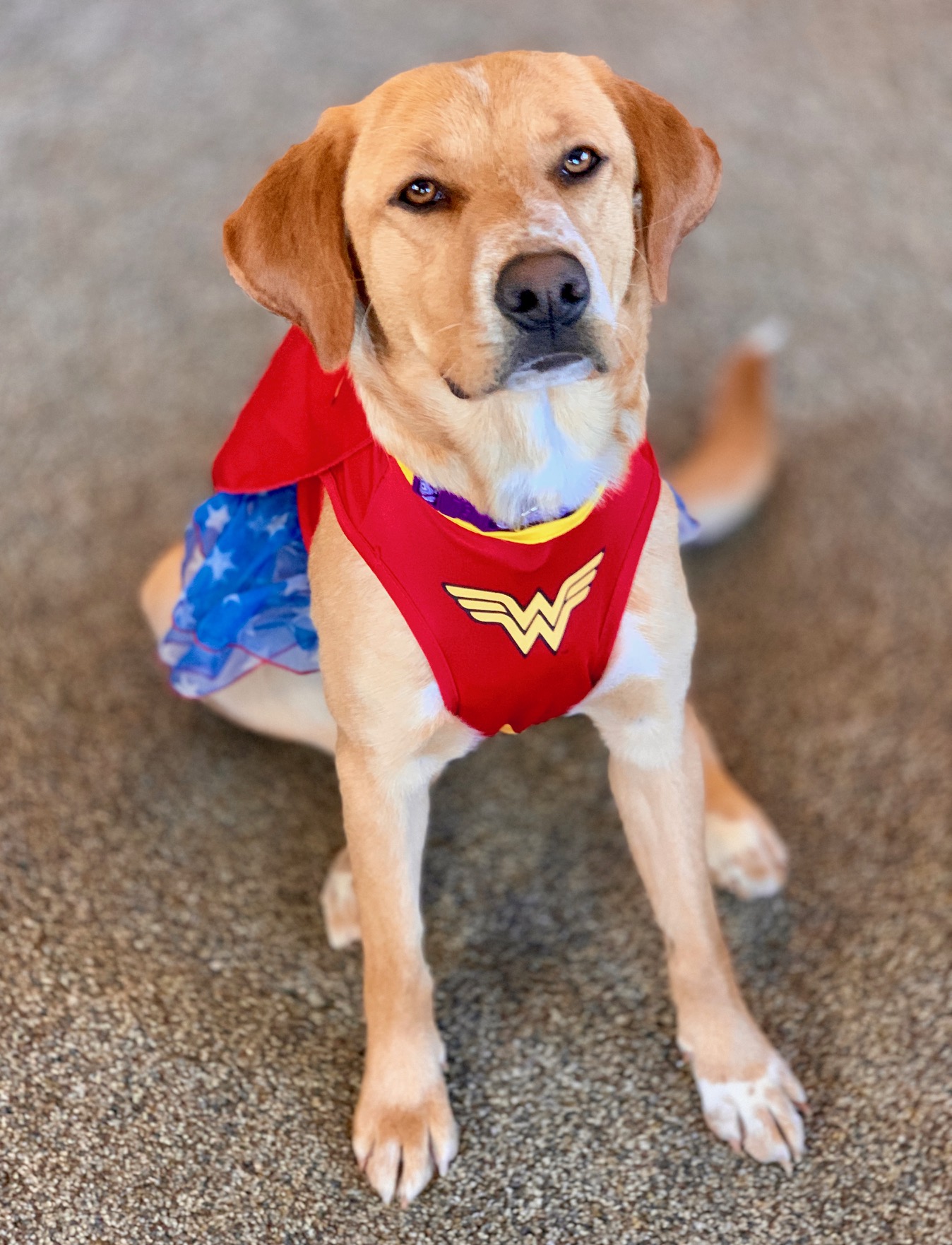 Hi, I'm Phoebe and I live with Terri.
Terri gives me lots of treats and belly rubs, but you probably want to know about how Terri can help you with your achieve your dance dreams.
I want you to be successful and profitable while achieving your dream. 
I bring a fusion style to our work together by blending coaching (helping you find your own truth) and consulting (sharing expertise.) The result is an actionable plan with goals for you to follow to achieve your dreams. I have a gift, a Super Power, which is to help folks uncover their unique gifts. In fact, if you are open to experiencing a dash of intuition in your coaching, I can help you connect your gift with your soul's purpose. 
I believe in you. Are you ready to believe in yourself?
And here is the creds part of the bio:
Terri is the Co-Owner of the Belly Dance Business Academy and Co-Founder of ATS Homecoming (a.k.a. ATS Reunion and now Reunion) with Carolena Nericcio. She has studied and taught belly dance for 17 years. She Co-Founded and published the ATS Magazine. She has published a book, "I Belly Dance Because: The Transformative Power of Dance" and a DVD "ATS with Props." She is the owner of Third Eye Dance. She offers intuitive coaching through Terri Allred Consulting where she blends her intuitive gifts with her professional background running nonprofits and small businesses for over 25 years. Finally, you can order Terri's jewelry on Etsy. Her adornment for energetic balance features Malas, Spirit bead necklaces and other hand made designs.
Thanks for submitting your information! Please continue with the checkout process.
Frequently Asked Questions
Can I get a refund if I'm unhappy with my purchase?
If you are unsatisfied with your coaching, reach out to us to see if your purchase is eligible for a refund.
How do I schedule my appointment?
Upon enrolling in the Coaching Circle, you'll receive an email with a link to the Coaching Circle's Facebook group where all communications will take place.
Can I purchase coaching more than once?
Absolutely! If you find yourself in need of coaching more than once, simply purchase the coaching again.