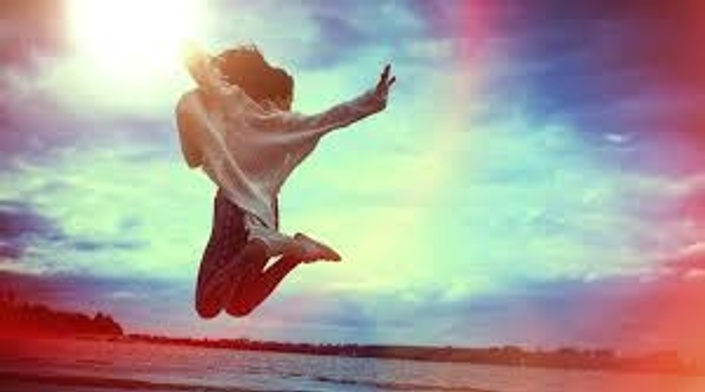 Are You Prepared to Be Lucky?
"Luck is what you have left over after you give 100 percent." – Langston Coleman
Let's be honest, people who get these amazing opportunities that just "fall into their laps" are not just lucky, they have trained themselves to be good at recognizing and even how to find these opportunities. Most importantly, they have prepared themselves enough to get that deal, grab that job, and land that gig when that right opportunity comes along. These opportunities do not just "fall into their laps", they understand what they want, and they have taken the time to understand what an opportunity they would want looks like. More importantly, they have developed the skills to deliver strongly when they have the chance. You can wait for life to happen or you can be more in control of your future because you are ready to meet challenges head on. It's your decision!
If you do not like the way your business life (or anything in your life) is going and you are in need of a change or a makeover, all you really have to do is decide to change it. That usually means defining or redefining what you are passionate about and figuring out how to translate that into income or making that dream into a reality
We all know about goals. I am sure all of you who have a career in the workforce outside of the arts have been through exercises in planning, forecasting and goal setting until you just can't take it anymore! We all know we have to have dreams/goals to shoot for. We need to decide what we want in life and commit to it and then make a plan, but for whatever reason, in many cases we never quite get that ultimate destination.
Truth is when we think about "setting goals", there's nothing romantic or exciting about it. I find myself trying to "build a better mousetrap" and trying to take shortcuts sometimes. I bet you have too! I have rushed into situations poorly prepared thinking it's an easy presentation with minimal expectations and at the end of the day, it was not a good idea, You can be infinitely better equipped than others in your area competing for the same market, but if you are not prepared, if you do not give your best anytime you get a break and more importantly, learn from every success or missed opportunity, someone else will always be there to "get your cheese".
The allure of being one of the chosen few who can support themselves doing what they love draws people like a magnet. What could be better than doing what you are really passionate about and maybe even making money doing it? So go BIG, don't settle. If it's a goal that you are passionate about and the thought of doing it, getting it, or achieving it thrills or excites you, this is the one. That is the one with staying power. It's like Aziza used to say when you are choosing a costume on or off a budget, "if it doesn't make you do a little dance, it's not the one". Your time and money are valuable assets, spend them wisely!
Once you decide, be sure you are committed, write it down, make a plan and start taking action. Just keep in mind, achieving your goals is like becoming a capable teacher or dancer, it's all about muscle memory. Yes, that's right, your brain is a muscle too. Your drive and ambition live there, so you train them and you develop better habits! It's all about momentum. If you cannot go to the gym for a few days, maybe you can't run on the fancy treadmill, but you can do some curls with a gallon of water. Make time to take some laps around your neighborhood or the mall and do some squats and stretches. There is always a way to keep yourself moving forward.
For example, I had laid out my plan for this month. I had set aside and blocked off time to finish up a program I wanted to complete while also setting aside time to work on other projects like Belly Dance Masters Forms and Vendor Forms and layout and ordering merchandise for all the events we do week in and week out. The following morning, I find out my mother's caregiver and companion has a bad toothache. She does not drive so I have to take her to the dentist. After waiting for almost 2 hours in the waiting room, she gets in and we find out she needs a root canal that she cannot afford. Luckily we are near Mexico. After making a bunch of phone calls, we find a dentist in Algadones who can help, so off we go to Mexico. Finally we make it back at 7 p.m. and the day is done. The next day, we find she forgot to get her prescription filled. After spending the better part of the day trying to track down someone who has her medication, finally we find out we have to drive back to Mexico to get the prescription filled! Once the prescription is in her hands, the sun is going down on day two.
Family illness or "situations" can arise, as well as car problems, home repair or replace issues, extended family and friends' problems and more. Needless to say, we become distracted by the day to day challenges and pressures no matter how big or how small they may be and many times we just end up putting goals on the back burner. Has this ever happened to you?
The bottom line is that goal you have, well it better be pretty darn compelling! It has to be something you determine is challenging but achievable, but most of all, accomplishing it needs to hold a great reward and a deep meaning for you. No matter if you get the flu, have a flat tire, or your meeting with the organizers of the new big event in your city decided to give the performance spots to your competitor, you have to be motivated enough to do what you have to do in any situation to protect your beliefs, your sanity and your pocketbook.
I will promise you is if those big goals you have right now, are not something really, truly meaningful to you, your chance of staying focused on that goal long enough to see it through is slim. How many times have you decided on a goal and six months later it's a distant memory? I know there are many goals I got excited about at the time I was setting them, then I did not even remember a good number of them even just a year later.
Decide on something that is attached to a deep driving desire. Make it something worth being dedicated to and know that your goals have to coexist with you're the rest of your life. I might suggest that the first step of goal setting should always be about getting in touch with or reintroducing yourself to what is most important to you and what are you passionate about?
When you register for this class, you will get tools, information and exercises designed help you decide on your goal and gain the momentum you need to stay motivated, accomplish more and experience the thrill of success! Your program will be delivered in bite size chunks over 5 days. Commit to fully completing each step before you climb further.

Prepare to be lucky. Prepare to be able to recognize opportunities that get you closer to what you hunger for and aspire to. Prepare to know how to continually adjust your strategy to earn what you really want and deserve.

Your Instructor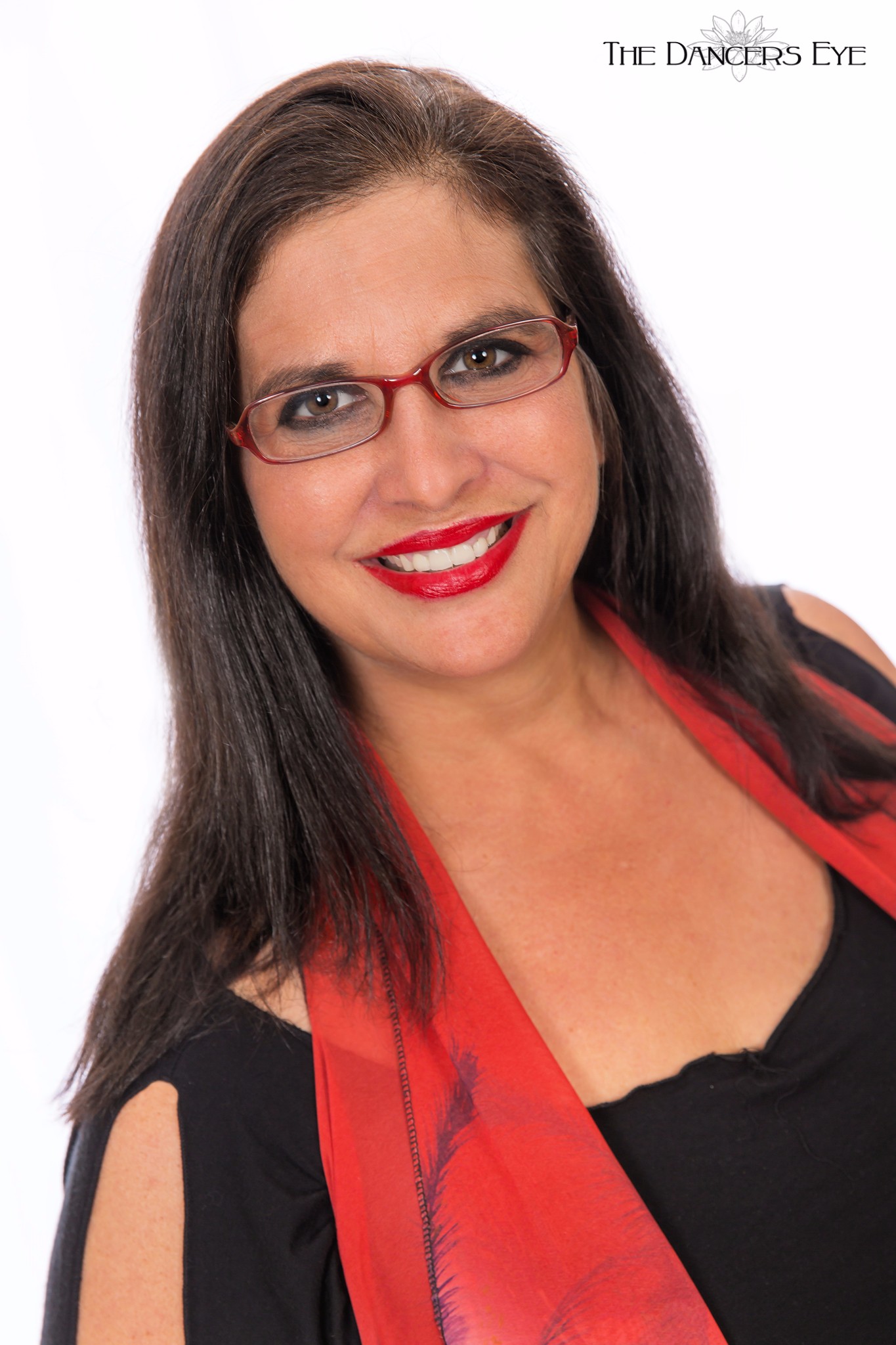 Originally from Houston, Texas, with a wealthy family, benefitting from the finest Preparatory Schools and a top notch University Education, Andrea graduated with a B.S. in Marine Biology at the age of 19. After finding lab work claustrophobic, she landed an entry level sales position and by the age of 23 was working across the country as an intern to become a training manager for sales and service professionals.
Sixteen years later, with a high paying job, a beautiful home and an expensive sports car, Andrea's life felt very empty. Her schedule consisted of about 110 hours a week working in sales training and development; full time out of a Training and Development firm in Longwood, Florida and part time with leading International Personal Development Coach, Anthony Robbins. With a high stress level, she realized she had little personal gratification from her full time job other than money.
In 1999, she gave it all up and 6 months later became associated with Middle Eastern Dance through a relationship with a Restaurateur. Soon she opened a studio and encouraged her boyfriend to upgrade the restaurant from a performance vantage point. After Andrea's continual requests, they built a formal stage, put in a state of the art sound system and put in a real dressing room. He also allowed her to produce and run some artistic stage shows. One thing we should keep in mind is through her life, Andrea's mother Lenore had a deep passion for dance arts and played a key role in the management and business development of several leading Ballet Companies across the USA including an extensive stint as President of the Houston Ballet and President of the Ballet Yuma.
In 2000, Andrea became restless and decided to start selling belly dance merchandise at events. For her first effort, she flew to Portland, Oregon and vended at Double Crown Belly Dance Awards where she was captivated by the style and grace of a very special performer, Aziza. After working in vending and observing the dance climate and business of the USA, she started producing events in 2001. In 2002, she sponsored Aziza of Oregon, now Montreal, Canada for Belly Dancer of the Universe and then brought Aziza for her very first full weekend workshop ever in Orlando in 2002 with an audience of 86 excited students!
At the end of 2002 she started working with Aziza in a managerial capacity and the relationship benefited them both significantly over the next 8 years. Aziza is now one of the most recognized artists worldwide, and Andrea's company Stellar Advantage (formerly Babylon Breeze Productions) is known for Belly Dance Masters in Orlando, Florida; an annual program which has spanned 16 years with top notch shows and workshops geared to performers and students of Fusion and more Traditional Styles as well.
Along with vending at festivals across the globe, she continues to develop strong programs and intensives with her current team of master level talent, Karen Barbee of San Antonio, Texas and Silvia Salamanca of Mallorca, Spain, now living in Houston, Texas. Also represented by Stellar Advantage is one of the bright rising stars in the art today, Mia Sha'uri of Puerto Rico, now living in Miami.
The mission of Andrea and Stellar Advantage is twofold. First, to offer training filled with hard hitting information and tools dancers of all levels and genres will find relevant and usable that inspire positive change, and second, to raise the bar of how professional performers and instructors of Cabaret, Tribal and Fusion are perceived by lovers of all dance styles.
You can find Belly Dance Masters at www.bellydancemasters.com and www.facebook.com/bellydancemasters.
Course Curriculum
When you look in the mirror, what do you want to see?
Available in days
days after you enroll
Know Your Market
Available in days
days after you enroll
Ready, Set, GO!
Available in days
days after you enroll
Frequently Asked Questions
When does the course start and finish?
The course starts now and never ends! It is a completely self-paced online course - you decide when you start and when you finish.
How long do I have access to the course?
How does lifetime access sound? After enrolling, you have unlimited access to this course for as long as you like - across any and all devices you own.
What if I am unhappy with the course?
We would never want you to be unhappy! If you are unsatisfied with your purchase, contact us in the first 30 days and we will give you a full refund.